Working Conditions
How to set your frontline workers up for success
Why is it important and how do you set your frontline workers up for success? We share our perspective and top tips.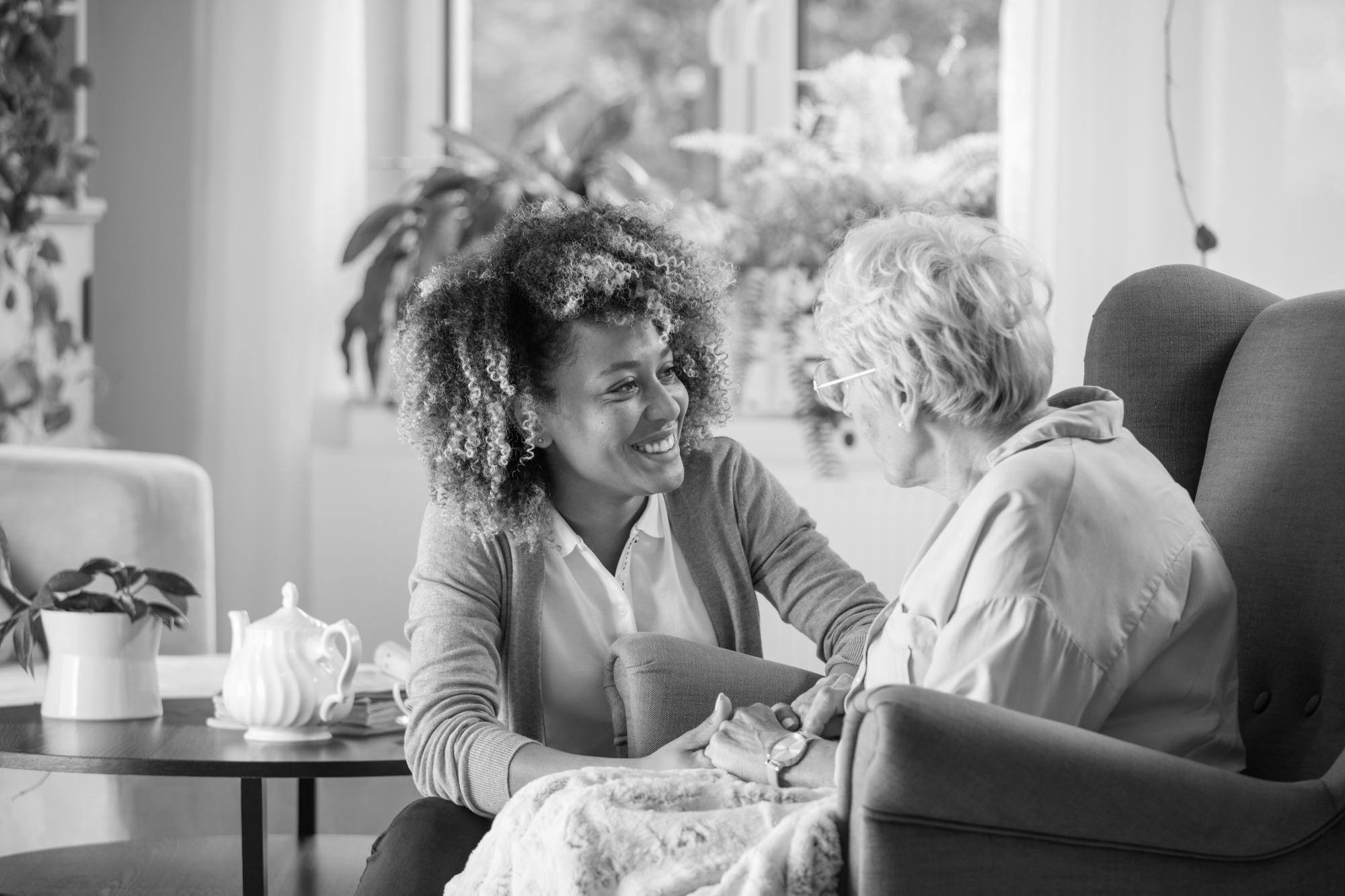 The importance of frontline workers
The growth and reputation of most organisations depends on how well frontline workers are set up for success. They are integral to the day-to-day operations of the company and make sure that clients are satisfied. This is no easy feat, having to juggle many lines of communication on top of their preexisting job duties. Setting up your frontline workers for success is not just about giving them a task list and walking away, rather, small business leaders should focus on building a team that is primed for success.
With better support for your frontline workers, you'll reap greater profit and agility for your organisations. So, it raises the question: how do you set your frontline workers up for success? As a company whose operations deal with supporting staff members in home care and care homes, here are our top tips:
Promote the ease of communication
Communication is key in whatever it is we do. And that also applies to the relationship between the leader of an organisation and the employees. At all times, learn to facilitate quick and effective communication. Create rooms for honest communication with staff. These frontline workers need to understand the updated safety procedures and have the opportunity to share honest feedback. Take steps to make the communication more relevant and personal.
How do you go about this? First, set up a process or system through which the workers can get quick answers to whatever question they might have. To make communication more effective, there are different factors to take note of, some of which include:
Workforce distribution

Job roles

Multiple shifts

Job functions
By being more aware of the circumstances which your staff regularly face, you can approach them with more empathy, increasing the effectiveness and openness of communication.
Everyone has a role to play
Every organisation thrives when there's a system. And that system can only function when everyone feels important – feel like they are a critical and valued part of the team. However, how do you make non-wired employees feel like part of the team? It's a tough task, but it comes with a high reward.
Most employees don't feel loved – if that's the case with your organisation, the consequences of that could include a toxic working environment. Review your communication system and ensure that your non-wired employees are engaged. An important aspect of setting your frontline workers up for success is ensuring that they find meaning and value in their work, rather than simply clocking in and clocking out.
Create a sense of community
Frontline workers value and love the information they get from their colleagues. Your best bet is to tap into that narrative by introducing social spaces where each one of them can ask questions without fear. They should be able to get expert feedback.
Start by introducing communities for pets, hobbies, or sports – this won't mean much at first, but as time goes by, you'll witness the importance. These communities will get people talking and opening up to each other, thus, creating friendly atmospheres across the workplace.
Synchronise communications and resources
Keeping communications and resources in one place is critical, as searching for relevant information can hinder a company's productivity. Frontline workers easily bear the brunt of this issue, as it can cause work-related accidents or make their work day longer, searching for a certain communication or resource. The real problem is that having too much information that's deemed irrelevant can disorganize the system.
We recommend consolidating the channels you've created – turning them into a synchronized solution. For example, your organisation should be able to send instant push notifications to all frontline workers' smartphones. A simple and effective way to do this is through purchasing software for your organisation that allows centralized communication, like nooa.
Give them practical features
Nothing discourages a frontline worker more than being given impractical tools to work with. So, study what's on the ground, and work out what's useful and what's not. Every essential tool that is currently missing should be acquired as soon as possible.
These practical tools will help frontline workers find the workplace more engaging and fun. For example, Stagecoach once introduced an employee mobile application equipped with digital health forms. As a result, the organisation's near-miss report doubled, but that wasn't because there were more incidents, but because it was easier for the employees to file a report. They found a practical need and filled it with a simple solution.
Improve crisis management
Every once in a while, organisations should modify and adjust organisational procedures to relieve the unnecessary stress on frontline employees. This can be done by:
Watching the activity of each employee to ensure no one is shouldering unreasonable loads, since the work should be distributed fairly across the team.

Providing your workers with proficient scheduling options, especially for employees who often bear most of the pressure or have inflexible schedules.

Lifting irrelevant meeting, call, or email requirements to free up more time in your frontline workers' days.
Facilitate a streamlined form of communication
While it's true that frontline workers make up a big part of the global workforce, the way that internal communication technology currently serves small businesses is not in line with this. This is why having a form of communication that's streamlined yet effective is non-negotiable.
Provide open workplace communication
Have conversations. It's as simple as that. However, communication shouldn't just be practiced; it should be a part of an organisation's core values. As we've highlighted earlier, a workplace that encourages open communication is bound to thrive; unfortunately, this form of communication is often ignored.
But to keep your frontline workers productive, aligned, and engaged with the organisation's strategy and core values, it is crucial to immerse them in the two-way conversations. You can start by considering FAQs to help facilitate certain discussions among employees. Your frontline workers will appreciate the fact that you are genuinely concerned.
Think beyond words – act now
In all we've highlighted, one thing stays constant: the role of technology. You need a functional platform to provide practical solutions and features, facilitate communication, and synchronize communication and resources. Then, with the right mind, you can create a tailored solution to serve the needs of your frontline workers and strengthen your business.
Conclusion
Harness the power of technology, and keep your frontline workers safe, inspired, and productive by using the right tools and a communication platform that works.