nooa vs. email
A more organized way of communicating
Get more work done and stop being swamped by emails
Work on pinboards instead of endless email chains
You want to see everything around a single topic? Browsing through confusing email chains is a thing of the past.
With nooa, easily find all your messages, conversations and files in one place: a pinboard.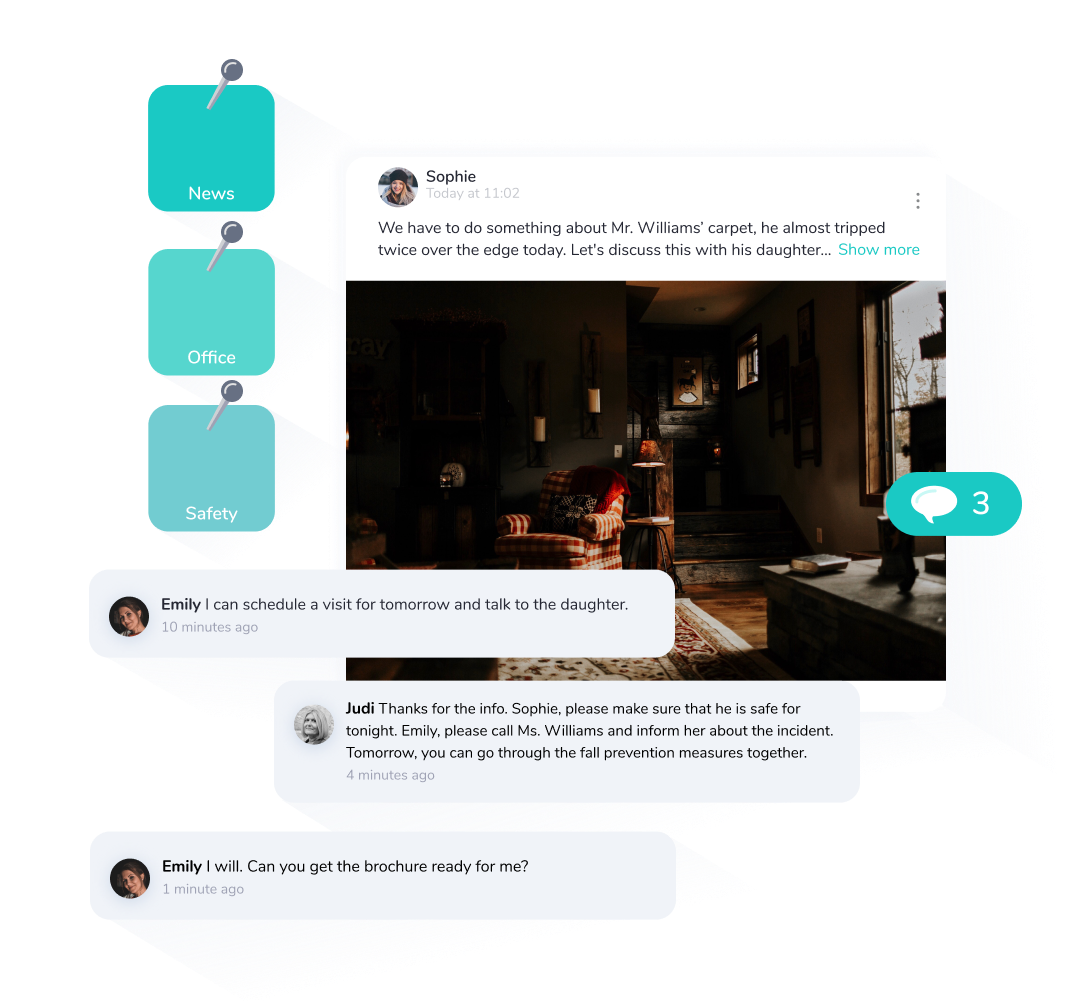 Reach people faster
Urgent messages by email often arrive too late or are drowned out by the noise of a full inbox.
With nooa, information is shared in real-time. Recipients are made aware of new messages by notifications. This way, important and urgent information receives the attention it needs.
"Great product. We were up and running in minutes and our caregivers are doing very well with it too. The app is a big plus as we have a lot of part-time staff."
Stay up to date instead of being left behind
Emails isolate information. You can only see the conversations you were actively involved in and valuable information is often lost.
On a pinboard, everyone sees the same information - so everyone in the team knows what to do.
Keep track of tasks without the back and forth
With emails, you often have to switch tabs, windows or apps to take notes and create tasks.
With nooa, tasks and notes are created and tracked right where they belong.