nooa vs. messengers
A better (and safe) way to share information
Targeted and organized streams instead of cluttered and chaotic chats
Work on your PC, tablet and mobile phone instead of having to choose
Messengers are designed for use on mobile devices only. Should they work on a PC, they are cumbersome and limited to a few functionalities.
On the opposite end lies nooa. The platform was built for both frontline and office workers and works equally well on your PC, tablet and phone.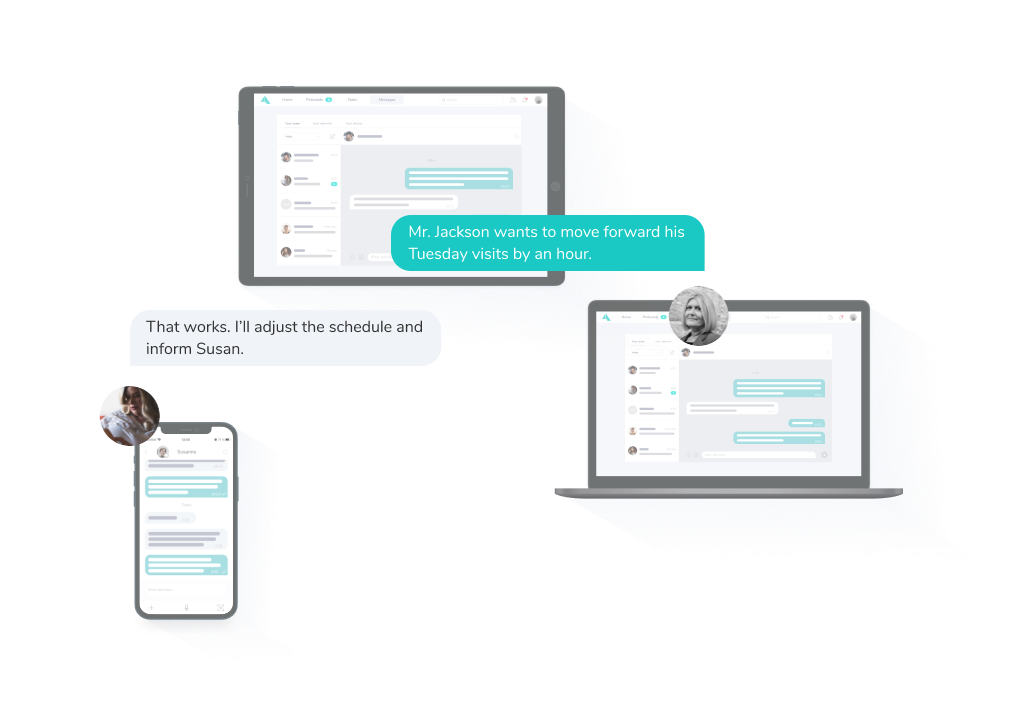 "I can be logged in on my mobile phone and PC at the same time? Great, because I prefer to write on the big screen. So I don't have to log out and log back in again."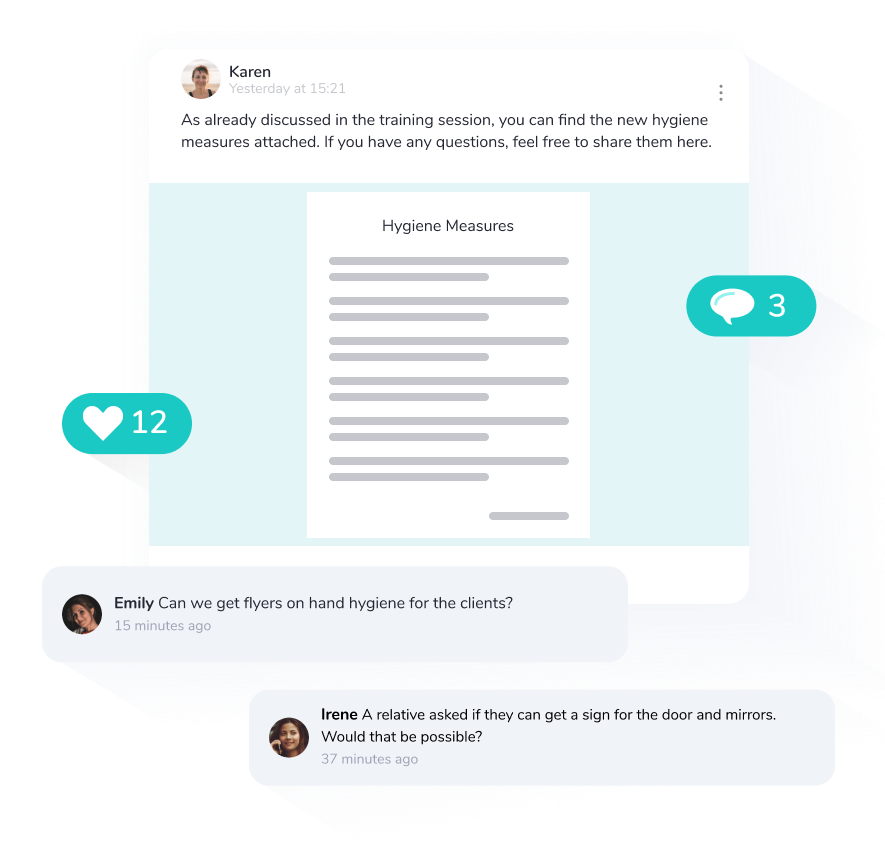 Structured group messages instead of chaotic chats
Group chats often have the disadvantage that several topics are discussed in a jumble. Due to the similarity to private messages, users are quickly tempted to chat. Once this happens, users are overwhelmed with noise and important information is lost.
With nooa, messages are shared as posts on theme-related pinboards and can be commented and "liked" - without the risk of cluttering.
Never forget a task
Usually, tasks and notes are hastily scribbled on a piece of paper. This is rarely the best way to stay organised and keep an overview of what needs to be done when - especially when you are out and about.
With nooa, create tasks and notes for you and your colleagues - when needed, as needed.
One solution for everyone
Whether part-time or full-time, your own or a shared phone - nooa allows you to communicate with everyone in real time.
No email or phone number needed.