The first care communication platform
nooa brings information to one place and drastically reduces communication efforts
Why nooa?
The average staff member in care spends 63 hours per month on the phone - more than half of which she considers wasted. At the same time, she has to keep an eye on 7 different communication tools
nooa was developed to make work more efficient and relieve care staff
70%
less time wasted when sharing information
2 hours
saved by office staff on the phone - every day
97,8%
satisfied customers


Access information anytime, from anywhere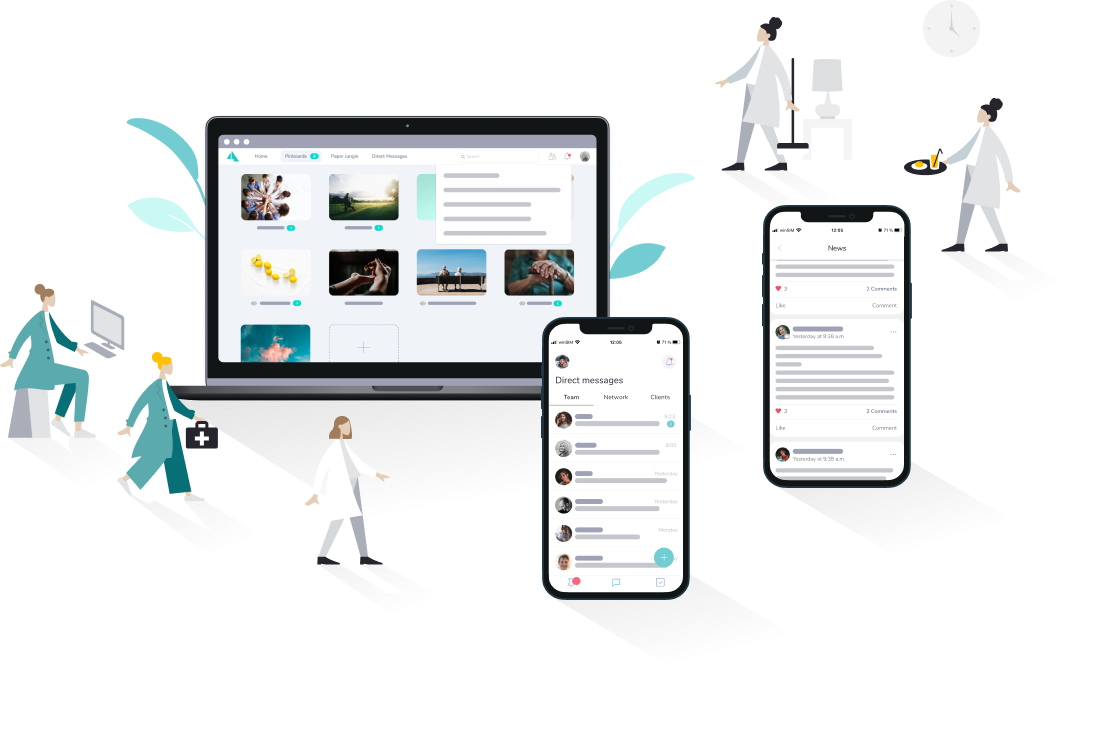 Quality care depends on quality information. nooa helps you achieve both by streamlining communication
Get information in real-time so you don't miss incidents and can react as they occur
Keep in touch with carers and check how they are getting on
Stay on top of problems and keep everyone up to date
Onboard and train staff easily
Give your staff access to the information they need when they need it
Provide safe, high-quality care for your clients by giving staff access to a shared knowledge base to which everyone can contribute
Don't let essential training get lost in a paper trail. Share materials with staff so they can follow up - no matter when, no matter where
Support your carers on a daily basis by keeping them up to date with new regulations and best practices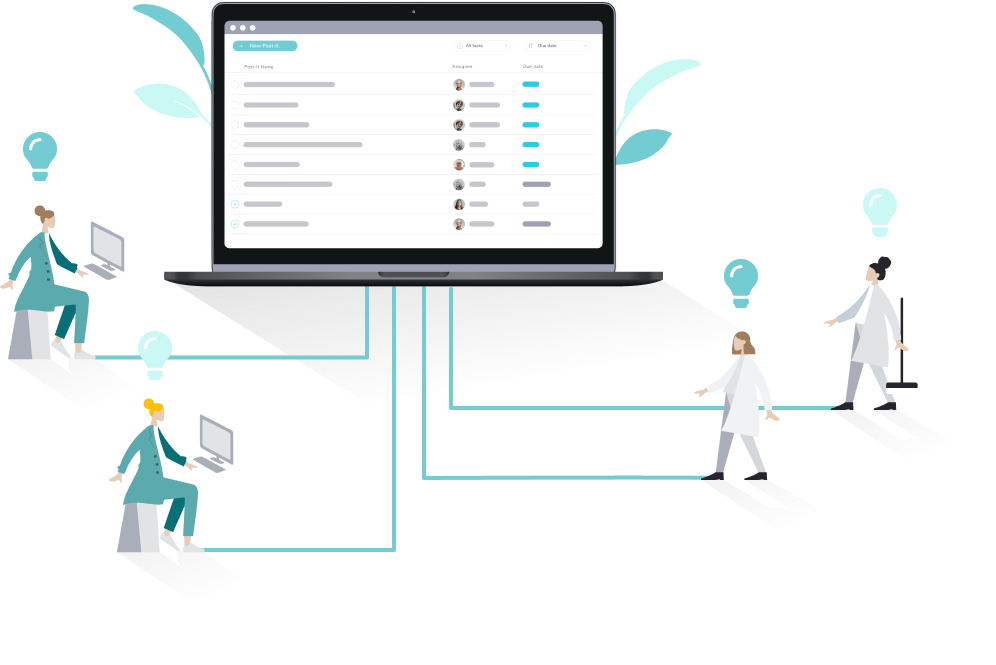 Fast and error-free administration
Make your month-end manageable
Care can be fast-moving. The problem with paper is that it is only as current as when you print it, meaning you risk spreading outdated information. With nooa, you can communicate changes and updates in real-time so you can provide better care and save everyone's time
Stop chasing logs and prevent back and forth in reconciliation. With nooa, you can save hours each month by collecting information and resolving issues ahead of time
Allow the office team to follow task completion in real-time and monitor the quality and safety of the service
Be compliant and improve your CQC rating
Profit from secure, real-time communication for everyone
Use compliant one-to-one and one-to-many communication to share information without risking an operational liability
Make the service safer and stand out in your next CQC assessment by easily managing and monitoring risk assessments, MARs and spot checks
Take advantage of operational efficiencies and make your business more transparent to meet goals from CQC's new strategy, which focuses on how technology and innovation benefit people
Provide outstanding client service
Keep everyone informed, be available for feedback and react to client requests with ease
Ensure that your clients and their families get relevant updates and are truly involved as partners in their care at all levels
Give your clients and their families the opportunity to address concerns and complaints directly
This not only satisfies customers and frees up time for staff - it also boosts safety and compliance
"With 20 carers in my team I struggled to keep the rotas up-to-date. There was so much back and forth every time something happened, which is quite often as you can imagine. With nooa I can stay on top of everything easier and have more time to provide support to our carers in the community, which is really important to us."
"We used to have a chaos of calls, texts and meetings with paper all over the place for sharing important information. Sometimes we didn't find out about issues until a few days later. nooa definitely helped us in so many ways, from compliance to training and administration. I wouldn't want to miss it."
"I was sceptical at first, I admit. But when our manager showed us how easy we can stay connected with each other, I thought I might give it a try. It makes my day less stressful. Especially because I don't have to remember every little task and when I'm not sure about something, I can just look it up or ask a colleague. I like that."
Schedule a free demo
Do you also want to overcome the shortage of carers?

Share your needs and let us show you how nooa can help. Book your free online demo today.
Schedule a demo
Any questions?
Do you still have unanswered questions?

Take a look at our FAQ. Otherwise, feel free to contact us at any time. We are happy to help.
Learn more