The future of home care communication
Boost your productivity by streamlining your communication with nooa's powerful platform
Why nooa?
The average staff member in care spends 63 hours per month on the phone - more than half of which she considers wasted. At the same time, she has to keep an eye on 7 different communication tools.
This is the problem that nooa solves, boosting productivity and relieving care staff.
70%
less time wasted when sharing information
2 hours
saved by office staff on the phone - every day
Manage staff communication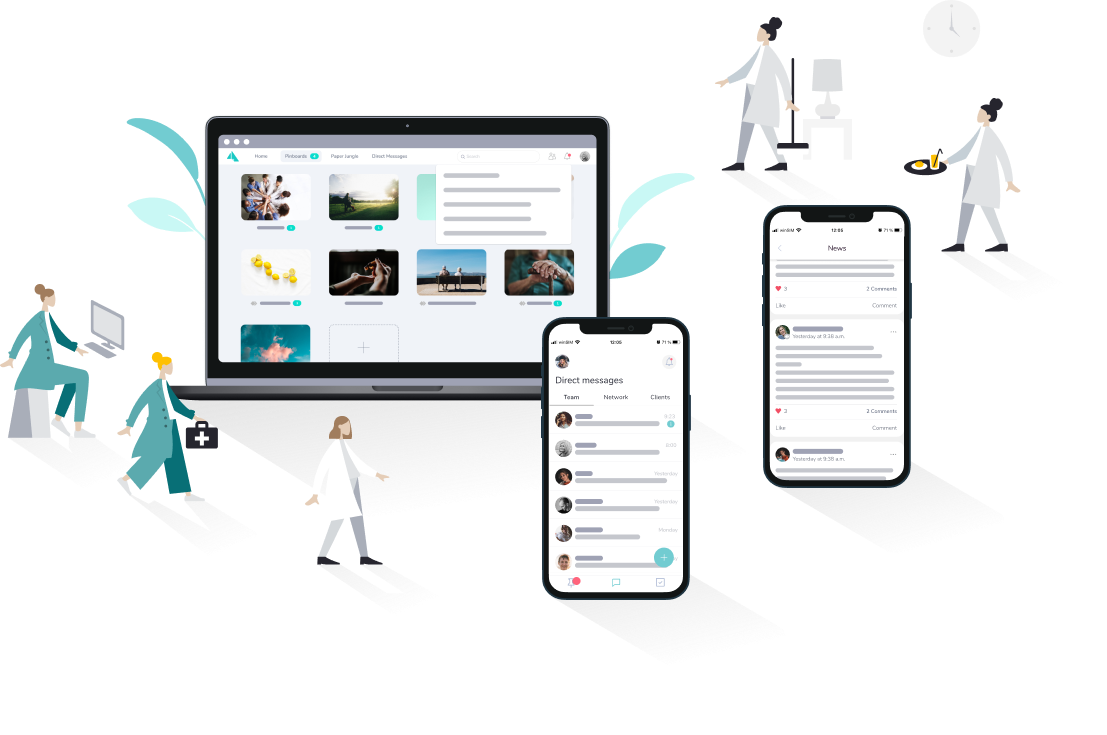 Streamline your internal communication
Put email chains, missed calls and endless meetings where they belong: in the past
Keep your frontline workers up to date easily and stay on top of problems so you can react as they occur

Encourage effective communication between your mobile workforce and help them reach their productivity goals
Onboard and train staff easily
Give your staff access to the information they need, when they need it
Provide safe, high-quality care for your clients by giving your on-the-go professionals access to a shared knowledge base
Support your carers on a daily basis by keeping them up to date with new regulations and best practices
Don't let essential training get lost in a paper trail. Share materials with staff so they can follow up - no matter when, no matter where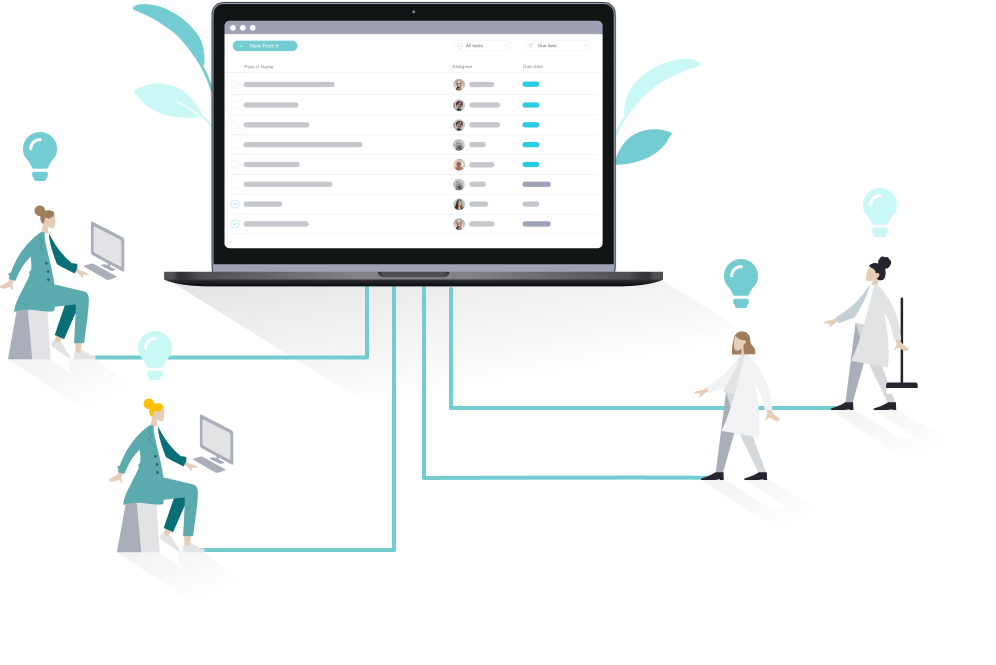 Fast and error-free administration
Make your month-end manageable
Communicate changes and updates in real-time so you can provide better care and save everyone's time
Stop chasing information and prevent back and forth in reconciliation. Save hours each month by collecting information and resolving issues ahead of time.
Allow the office team to follow task completion and monitor the quality and safety of the service in real-time
Elevate client and staff satisfaction
Profit from secure, real-time communication for everyone
Keep your staff, clients and their families engaged and ensure that everyone feels looked after
Give everyone the opportunity to address concerns and complaints directly
Make sure that your clients are truly involved as partners and stand out in your next CMS star rating
Get in touch with partners through nooa's unified communication hub
Communicate with people outside your company while staying compliant
Discuss medical and non-medical issues with physicians, therapists or anyone else that needs to be involved
Coordinate your services with other healthcare staff to provide better care for your clients
"With over 100 employees and 300 clients, efficient communication is critical for our growth, operational productivity, and the quality of care we deliver to our clients. nooa enables us to stay on top of the game."
"Our employees love it, they just love it. It really has streamlined so many areas, for communication with doctors, for pharmacies… I can't imagine it not being in our office and on our phones."
"I highly recommend this product for home healthcare workers and healthcare in general. It has literally changed so much of how we communicate important patient information, scheduling, agency updates and coordination."
Find out how you can provide better care for your clients
Let us understand your needs and show you how nooa can help.
Book your free online demo today.
Book your demo