nooa vs. Teams, Zoom & Co.
Because it's important that we see each other when we talk.
Get more togetherness, pick up on non-verbal signals, increase productivity and gain flexibility. Discover video communication with nooa.
Video communication can be this easy
Experience perfect-quality video conferencing with all users on any device
Call from anywhere, whether on the road, in the office, or at home
Guaranteed ready for use for everyone, without installation or training - on mobile phone, tablet and PC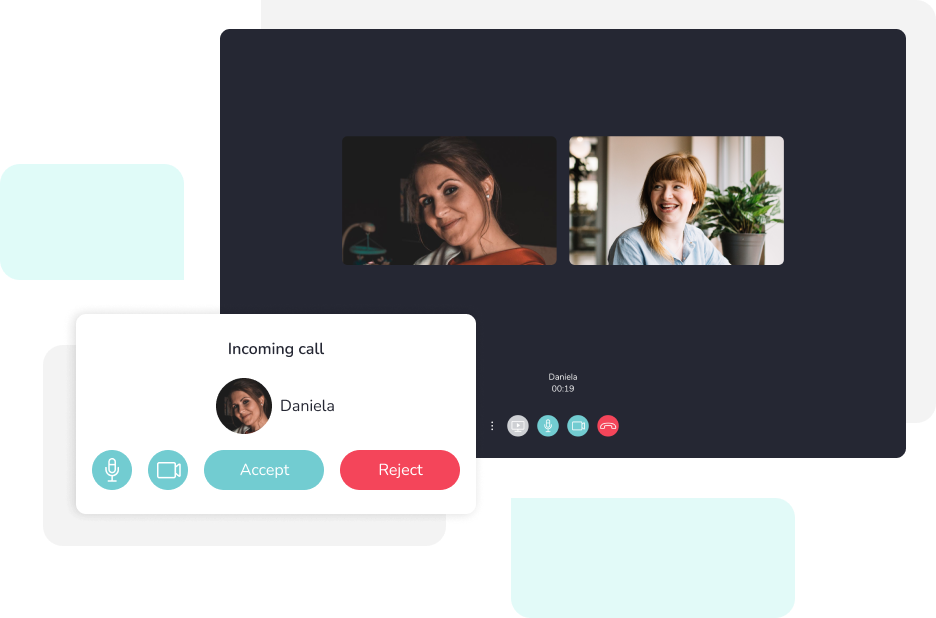 It's great how sharp the video quality is, even when I'm in the car on my phone!"
Your advantages with nooa
Messages, tasks, video communication and much more
Mobile phone, tablet or PC. Or everywhere at the same time
Perfect video and audio at the click of a button
Encryption and additional security measures
No installation, software or hardware required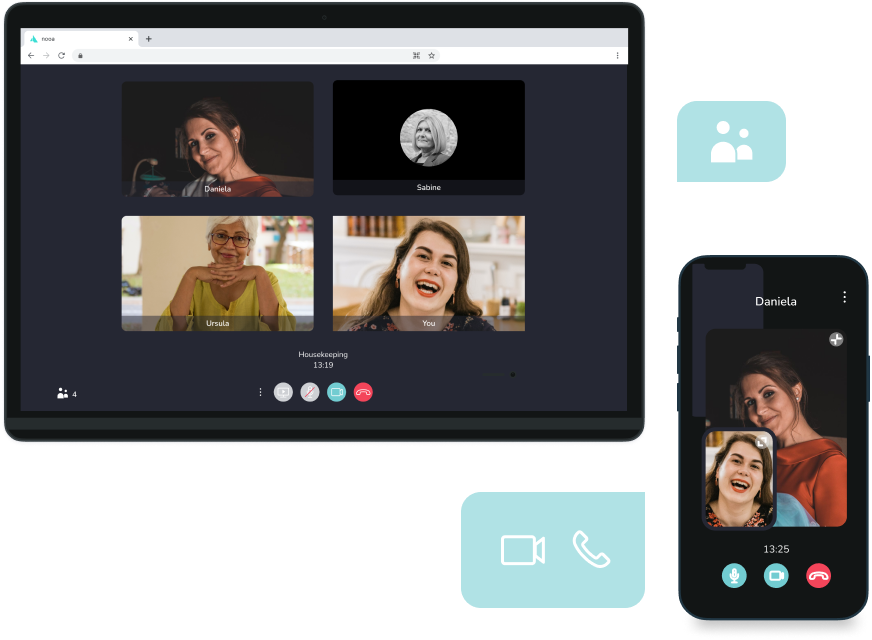 A direct connection. Anytime, from anywhere
Whether it's an important message, team meeting, support request or assessment - all it takes is a click
Never worry about phone numbers again. Guaranteed to reach the right person, every time
Personal touch through video and audio in high-definition
Everything in one place
Business as usual and always at hand - keep track of information and documents in a clear, intuitive and structured manner
Switch from message to call with one click
Organize meetings, message, call and collaborate - a place for teamwork where everything is available at all times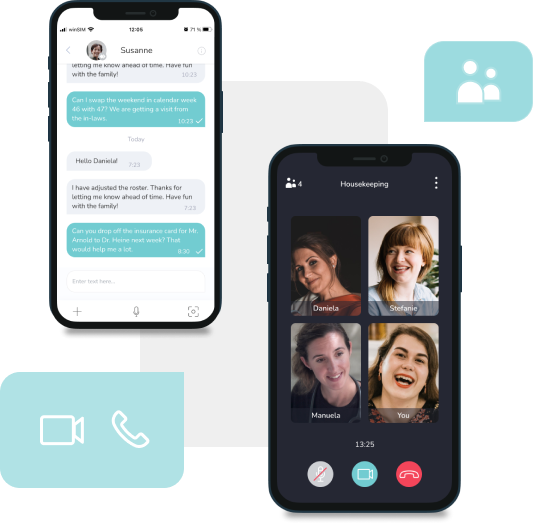 One solution for everyone
Whether staff work part-time or full-time, with their own or shared devices - with nooa, everyone can communicate in real time. Without needing an email address or phone number, nooa allows everyone to stay connected, wherever they are